How the pulp cost changes the product trend?
by:UNIHOPE
33464 browse
Time required for reading:2 MINUTES
According to the report of Nonwovens Industry, the fluff pulp industry is set for a boom year in 2022, with record prices and recovering demand pushing global consumption to 6.9 million air dried metric tons (ADMTs). This will yield a to market value of $8.31 billion, up from $6.88 billion in 2021, according to Smithers market study The Future of Fluff Pulp to 2027.
At the beginning of this year, the price of fluff pulp is approaching $2,000 per air dried ton, which is nearly two to four times its historic average. Demand has been stimulated by the recovery of the world economy post-Covid, and strengthened by the call for more sustainable materials in hygiene applications (diapers/nappies, toddler training pants, adult incontinence, and feminine hygiene goods) and nonwovens, especially wipes.
We used to think pulp type baby diaper, pulp type baby pants, and even adult diaper, is cheaper than the ultra-thin type baby diaper, baby pants and adult diaper. And it was indeed.
Now the situation is different, we can see the flupp pulp cost is not as cheaper as before the COVID-19. And given the loading quantity, the ultra-thin type products can be loaded more quantity than the thick type, pulp type products. More loading quantity is still helpful to decrease the amortized expenses of freight and customs charges of each piece diaper.
On the other hand, ultra-thin type product is more breathable, and better absorption performance.
In conclusion, ultra-thin product is an unstoppable trend. It's time to focus on this kind of baby diaper, baby pants, and adult diaper. We have designed kinds of ultra-thin baby pants, and ultra-thin adult diaper. Better quality, more loading quantity to save the cost, and good product cost, it will be star products in the market. As baby diaper and adult diaper supplier, we always offer wholesale price baby diaper, direct factory price adult diaper to our client. We aim to build a long term relationship with every client.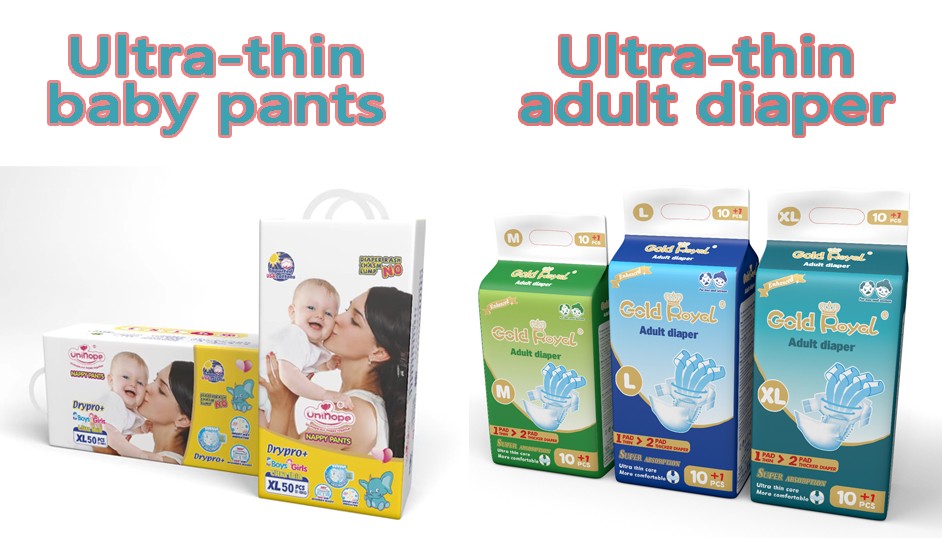 Submit successfully
We will review as soon as possible